Our "Deck Jurata" complex is located in a quiet part of Jurata at the intersection of Ratibora and Świętopełka streets.

At the same time, the main promenade leading to the pier filled with restaurants, cafes and other attractions, is only 300 m away from us.
From there it's only a short distance to the bay with lots of water equipment rentals and windsurfing spots.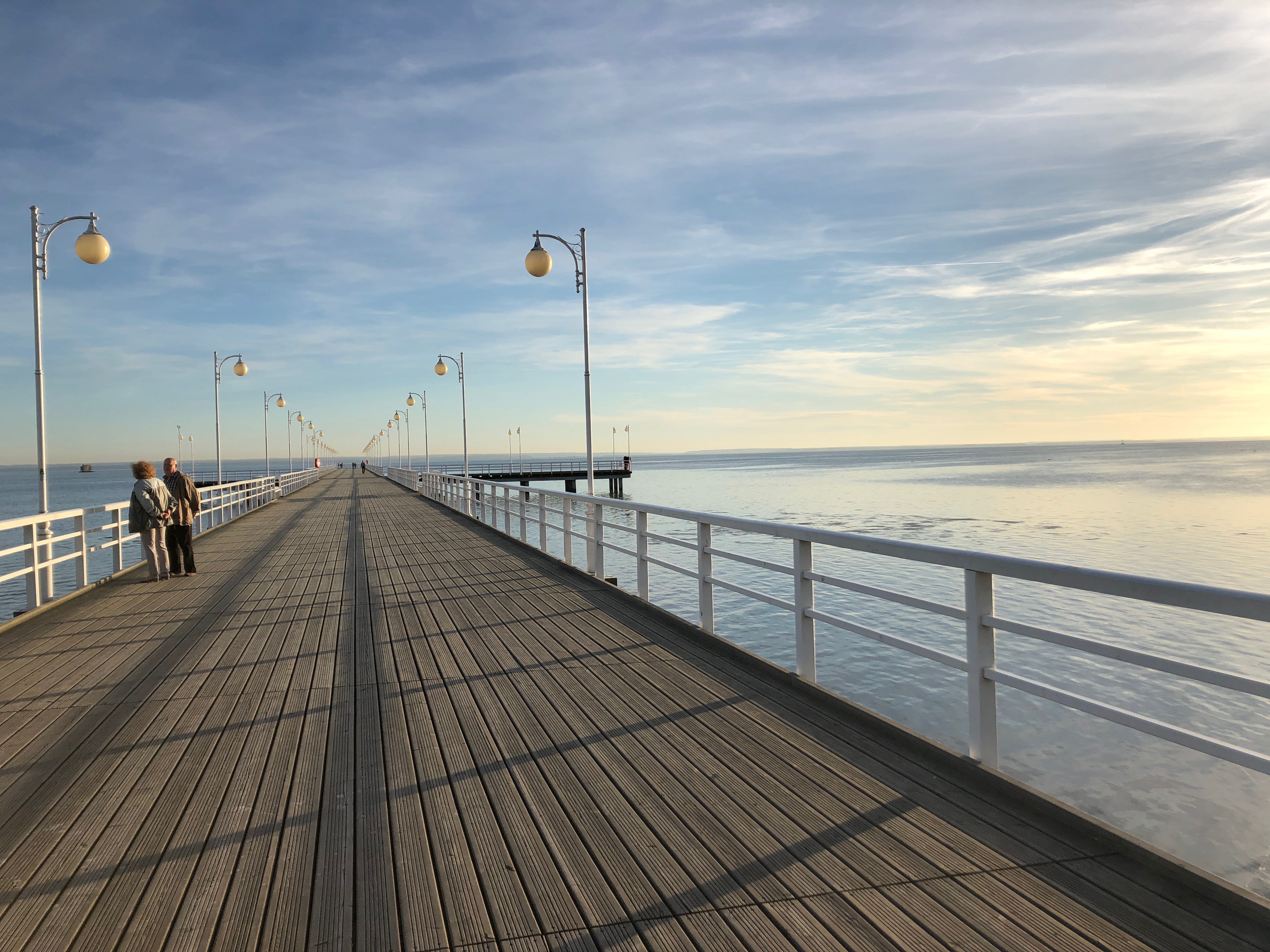 Attractions
At the promenade you will find bike and go-kart rentals, as well as a kids' game arcade and play areas, and a nearby rope park. The beach from the seaside is only a 3-4 minute walk away along Świętopełka Street. Older people and mothers with children and all their equipment and beach gear can easily reach the beach.
The beach in Jurata is less crowded than other places in Hel, and it is enough just to go a few hundred meters to the side to find yourself practically alone and close to the forest and dunes. On rainy days, Jurata holiday makers make the trip to Hel to the famous Seal Centre.
Water trams and hydrofoils to Gdańsk leave Hel three times a day. During one day you can visit the Gdansk Old Town or the Museum of the Second World War, to return in the evening to Jurata. The cycle path is a popular attraction on the Hel Peninsula, and it runs along the shore of the bay reaching Kuźnica, Chałupy and Władysławowo, or the other way around to Hel.
For those seeking a cultural experience, there is a Cultural Stage in Jurata, where renowned Polish artists perform during the season. Cinemagoers can visit the Sailor Cinema, the only one on the Hel Peninsula and located in Jastarnia, 3 km away.
Food & drink
All apartments are equipped with a fully equipped kitchen, for preparing meals on your own.
The nearest grocery stores are only a few hundred meters away. The market in Jastarnia is ideal for larger grocery shopping.
There are many places in Jurata which serve excellent food, including an Italian and Thai restaurant.

The nearest restaurant is located at the Morskie Oko Hotel and is 150 m away from our apartment complex.

For delicious coffee and cake just leave the gate and enter the cosy café located in the house once owned by Wojciech Kossak.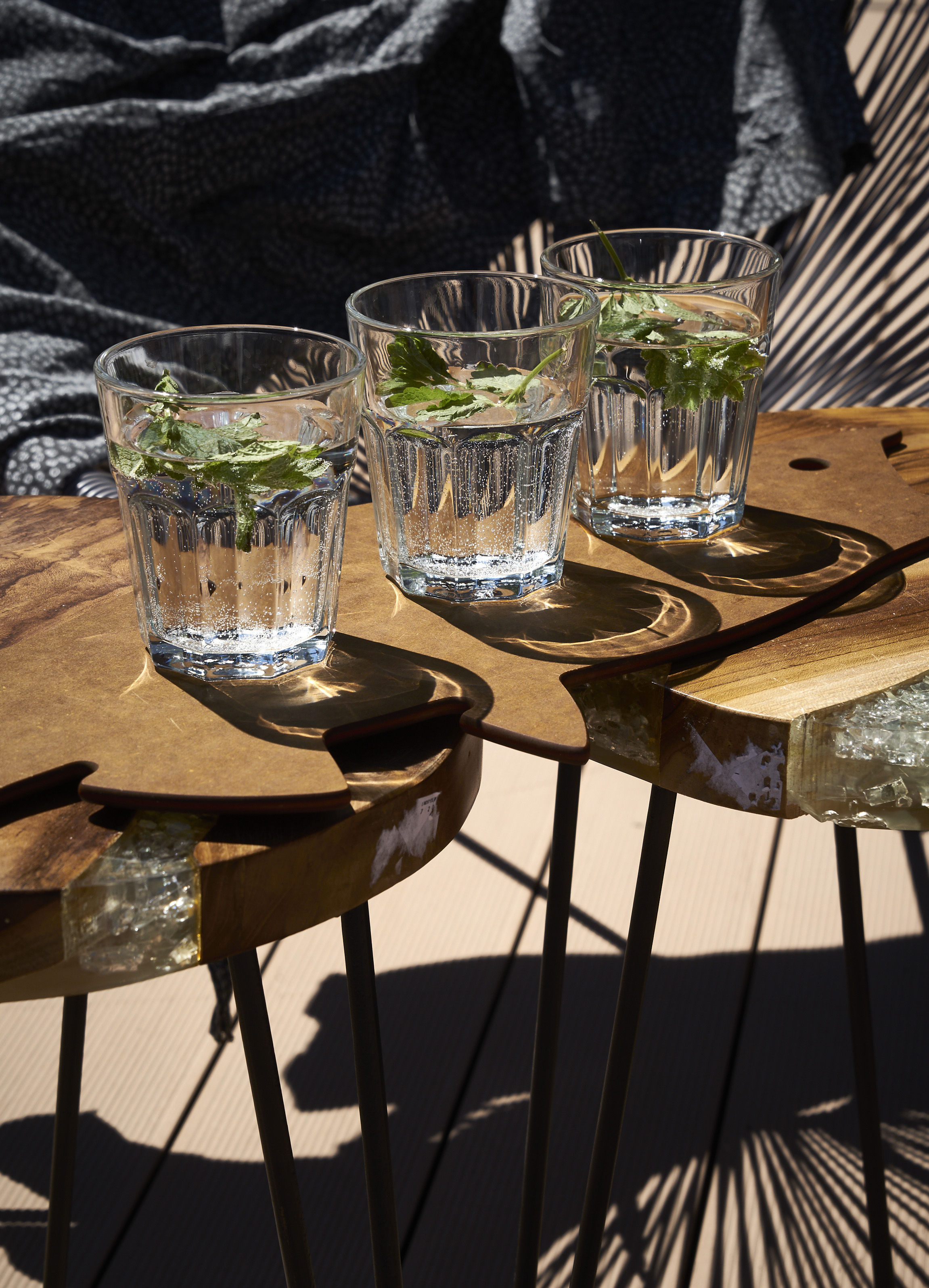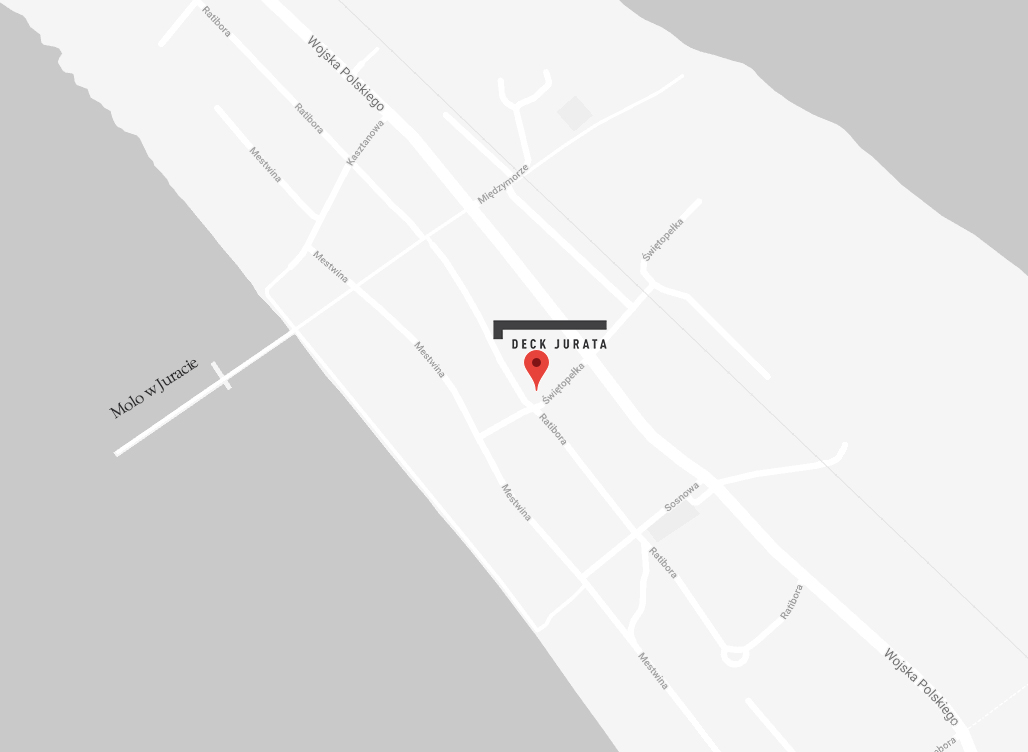 Safety & Security
Jurata is a quiet and safe place.

There are not as many discos, bars and campsites here as in other seaside resorts.

However, for some people it may be useful to know that the police station is located 200 meters from the apartment complex.

The nearest hospital is in Hel, which can be reached in 10 minutes by car.